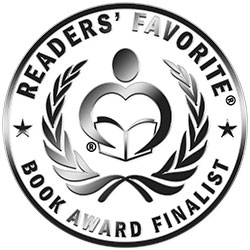 Reviewed by Roy T. James for Readers' Favorite
Think Less, Live More by Shelley Row depicts the author's journey to feeling successful and worthy, which begins with the author's visit to a counselor and ends with the author's advice to the reader: 'Think less. Listen more…' In between, the book looks at the subject of attaining one's dreams in a different light, with greater attention paid to feeling and less to thinking. It implores one to lead with the heart and to live more with courage. It comes down to this: lead with your heart; manage with your head. But you can't lead with your heart and manage with your head if you don't develop the habit of hearing both voices, and this book explores ways to connect with the persona of feeling. Moreover, it is a practical guide with helpful reminders and tables to effectively plan one's sojourn with one's feelings.

Think Less, Live More by Shelley Row is written in a conversational style with greater emphasis on practical adaptability of its content. To this end, many charts, lists and tables are provided, in addition to a structured routine recommended to follow for each of them. In short, for those who truly wish to adopt the recommendations into their life style, hardly any effort is needed besides the instructions given in the book. Simple and easy to follow, this book converts the rather obscure topics of emotional discovery, meditation, affirmation, calming, and energy recovery into child's play for the reader, culminating in the titular theme of the book: think less, live more.