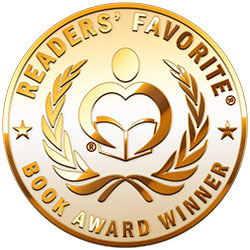 Reviewed by K.C. Finn for Readers' Favorite
This Book Is Alive! is a short work of fiction for children focusing on positivity and interactivity, and was penned by author Justine Avery with illustrations by artist Daria Yudina. Within these forty pages of sepia-toned magic and beautiful text, young readers are introduced to the book in their hands. It speaks directly to them, proclaiming its central message that it is alive. What follows is a celebration of all the wonderful possibilities of being a book, and being alive, and from that young readers receive messages of positivity about all the possibilities ahead for them in their lives too. An overall feeling of joy, empowerment and the importance of reading forms the final takeaway.

Though it isn't written in a rhyming style, the lyrical flow of the words within This Book Is Alive! still feels poetic. In the hands of author Justine Avery, the book speaks to its readers with light fantastical dialogue, asking direct questions that are thought-provoking and fun, but also revealing many different voices and endless possibilities within its pages. The flow of the work continues really well to build on ideas and make its final, empowering point with great organization and a well-timed reveal of the main concept. The illustrations by artist Daria Yudina give a magical old-time feel to the text, playing with facial expressions and line drawings to make it look as if the personalities are emerging from the pages rather than just being slapped in there. Overall, This Book Is Alive! is a delightful and empowering picture book to cherish.