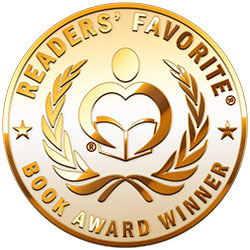 Reviewed by Asher Syed for Readers' Favorite
Fifteen years into a marriage with a woman he genuinely loves, Mac Anderson is instantly overcome with crippling anxiety in Three Shoeboxes by Steven Manchester. With a successful professional life, three children, and with the world on a string, Mac's seemingly perfect life collapses into darkness and spirals out of control when Post Traumatic Stress Disorder rears its devastating head. The reason behind the trigger is revealed with skilled restraint and we watch as a man loses everything – his wife, his children, his money, and his mind. Whether or not he can reclaim all he loves appears to be impossible, but Mac is determined to claw his way back to at least some semblance of his former self on a journey that requires all the strength he no longer possesses.

Three Shoeboxes by Steven Manchester is a beautifully written story of redemption. It's heartbreaking to read as Mac goes into a mode of self-destruction, one which is driven by PTSD unrelated to what most associate the disorder with: military combat. Instead, his affliction is the result of something equally devastating, highlighting a disability that can wreak havoc and cause immense suffering in even an everyday Mac. I loved Manchester's style of writing and believe he has a gift for creating authentic characters that are immediately engaging. The narrative is fantastic and I'd happily recommend this book to anyone looking for an engrossing read into a man's fall from grace and his eventual quest for atonement.This is an easy five stars from me.