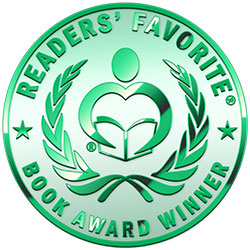 Reviewed by Pikasho Deka for Readers' Favorite
'Til All These Things Be Done is a dramatic slice-of-life novel by Suzanne Moyers set in 1918 Texas. Leola Rideout was just a teenager when her father, Frank Rideout, lost his arm in a fateful accident in the local town sawmill. Frank leaves his family to look for work in Houston, only for him to lose contact with them soon after. Already reeling from the blow of their missing father, Leola and her little sisters Mae and Karla tragically lose their mother to an influenza outbreak. Leola must shoulder the responsibility of raising her two younger siblings while continuing to chase her dreams and navigate her relationship with a young Italian man in a place where the KKK was at the height of its powers. All the while she is plagued by memories of her father.

A captivating tale of forgiveness and sacrifice, 'Til All These Things Be Done is rich in emotional resonance and captures the complexity of human behavior perfectly. Suzanne Moyers sets the story in deeply segregated Texas, where white supremacy was rampant and her relationship with Joe Belfigli, a Catholic son of immigrants, is deeply frowned upon. Leola is a protagonist to whom readers will be attached from the outset, and her continued development as a character only makes you root for her all the more. Her relationship with her father provides the narrative thrust to the story and influences every decision she makes throughout her life. To readers who love character-driven dramas, this is a gem of a book.