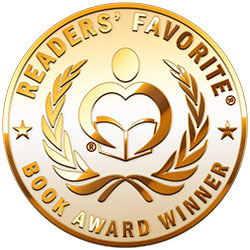 Reviewed by Romuald Dzemo for Readers' Favorite
Time's Up is book three in the Time Zero Trilogy by Carolyn J. Cohagan and a terrific conclusion to an intriguing dystopian story. Mina and Juda are forced to return back home to Manhattan and they don't want to. They spend days trying to find a way out of it, but Ram won't have any of it. They know they are wanted by the authorities and that Mrs. Asher is also looking for them after the death of her son. But there is something even more sinister: Ram has a dangerous technology and he's ordered them to kill their Divine Leader, Uncle Ruho. Otherwise, Ram will bomb the Island. Mina has a very difficult choice to make: kill one man to save every other person she loves or find a way to kill her nemesis. Either way, it is a challenging and arduous task, and is she up for it?

I was pulled into Time's Up right from the first page. The dialogues open the narrative and they are amazing, unveiling layers of the characters slowly and introducing the conflict. The author knows the "showing" technique of storytelling and she uses it well to engage the reader. The premise is very strong and it is introduced immediately: Ruho claims to be a descendant of God and Ram thinks he is blasphemous and wants him taken out in order to trigger the Ascension. But the consequences of such an act are frightening. The tension starts building from the first page and grows more intense as the story progresses. Carolyn J. Cohagan's characters are wonderfully written, multidimensional, and believable. There is so much to love in this story, from the strong plot, the beautiful prose, to the powerful characters. Time's Up doesn't disappoint. A delightful read!