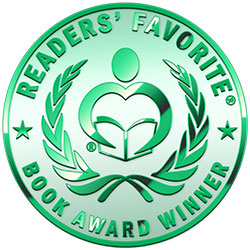 Reviewed by Anthony Elmore for Readers' Favorite
Tinsey Clover is a fantastical children's story written by Chelsea Flagg. Tinsey Clover is a young elf who dreamed of leaving her chaotic home and exploring the world, while still trying to bring the nearby communities together in a peaceful reunion. On one glorious day, she finally got her wish and was able to go out on an adventure of a lifetime that was well beyond her expectations. Overcoming the restrictions that held her back, Tinsey left behind the comfort and safety of her family and old friends, and met new types of people that normally would be the least likely of friends. But are they truly friends or will they betray her? Will she bring about a peaceful solution and make it back alive, or will she become some scary monster's next meal?

One of the greatest aspects of Tinsey Clover is the way the author used the unique situations as an educational tool to teach young readers valuable lessons; to help them make better choices in their future. I was very surprised by each of the twists and turns that led to the final plot. I was impressed with the way the characters matured in the story, making it mesh very smoothly with the action. This book was awe inspiring, easy to follow, and hard to put down, making it one of the best children's stories on the market for youngsters to read. I have thoroughly enjoyed reading Tinsey Clover; it was adorable!