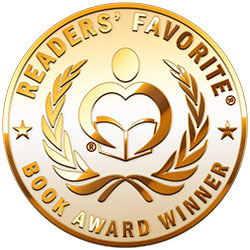 Reviewed by Anne Boling for Readers' Favorite
Charmaine Hammond continues the Toby series with her latest book "Toby the Pet Therapy Dog Says Be a Buddy, Not a Bully." In this installment Buddy visits a classroom of students; the teacher announces that Buddy is about to receive an award: The Gold Star Friendship Award. He earned the award for being a "buddy, not a bully." Miss Charmaine explained to the class why Buddy won the award; another dog took Buddy's favorite Teddy Bear and tore it up and then the dog growled at Buddy. Toby barked for help and then told the other dog that being a bully is not nice. The children learned what to do when they were bullied.

I love the way the author Charmaine Hammond explains a therapy dog's role and the lesson of how to deal with a bully. It is unfortunate that bullying is so rampant in our society that it makes it necessary for children to be taught this lesson. The illustrator, Rose Anne Prevec, is a talented artist; her art work complements the text. Children will love the bright and colorful illustrations. Toby comes to life through the tale and pictures; his personality shines through as he interacts with the children. I believe children will respond positively to this book and the entire series, which should be in every school and public library.