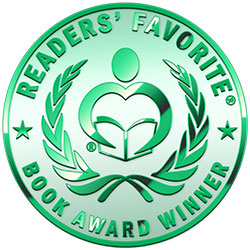 Reviewed by Astrid Iustulin for Readers' Favorite
There is nothing like a collection of quotes to clarify the most important things about a topic. This is also true for themes such as business and work and Tom Peters' Compact Guide to Excellence is here to prove it. Thanks to the many quotes collected in this book, Peters invites us to reflect on 13 central themes, such as giving value to people before anything else, the importance of training, the principles of leadership, and why learning to listen is essential. After reading and meditating on all the quotes that Peters shares, you will have more precise ideas about these concepts.

I have always liked quotes because I value the wisdom they have. However, before reading Tom Peters' Compact Guide to Excellence, I did not think I would ever find a book containing that many quotes, so much so that I used it to jot down my favorite quotes myself. Therefore, I am thrilled to have this volume about approaching work. Tom Peters has chosen quotes that can change a person's point of view and make you feel enriched after reading them. He also inspires us to put the principles into practice systematically and consistently. I particularly appreciated the quotes dedicated to listening and how it is the most valuable skill for a leader; I know from personal experience how true that is. After reading this guide, I hope many professionals will thrive, and I highly recommend it.