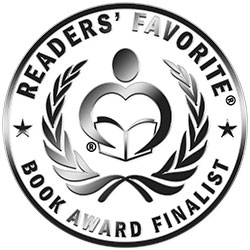 Reviewed by Romuald Dzemo for Readers' Favorite
Too Tempting by Bethany Lopez is the first book in The Lewis Cousins series, an incredible sizzling romance delivered in an exceptional narrative voice. Meet Gabriel "Gabe" Lewis, an ex-NFL player who continues to relive his passion by organizing football camps for teens. This is his only way of living one of his strongest passions. Zoey Zahn loves to keep to herself; she is nerdy and eccentric. When she accepts to accompany her nephew to Camp Gabriel Lewis that summer, she has other plans in mind — she believes it would give her a lot of time to herself to write and enjoy quiet moments alone. But things change when she sets eyes on Gabe. The attraction between them is just so natural, but as it gets stronger, it's soon time to go home. Read on to find out the twists in the story and how a trying moment will awaken a part of Gabe he hasn't discovered yet in his life.

Bethany Lopez has imagined a story that will pique the interest of fans of romance. The circumstances around which the attraction between Gabe and Zoey develops does not seem forced and readers will enjoy the awesome setting, which is brilliantly developed alongside intense moments of emotion and powerful scenes. Too Tempting is a story with a plot that is designed to tease readers every moment. It is told in an absorbing first person narrative voice, alternating between the main characters, and this creates a great sense of suspense that kept me going. This is a well-crafted romance with an excellent plot — fast-paced and beguiling — and just about everything readers want in a sizzling romance.