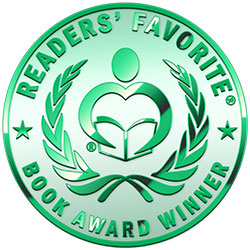 Reviewed by Tammy Ruggles for Readers' Favorite
Tough: Building True Mental, Physical and Emotional Toughness for Success and Fulfillment, by Greg Everett, is a powerfully motivating book about strengthening your wellbeing from the inside out. The principles and themes explored in this book can be applied to many walks of life because most people would like to see improvement in certain areas, whether physical, mental, or emotional--if you only had the right tools. Well, this book is one of those tools. Highly praised and well-reviewed, the author encourages readers to find the toughness they have inside in order to achieve goals, be healthier, and find happiness.

The world can be a harsh place at times, and in order to make it, sometimes some toughness is in order. A toughness of the mind, body, and spirit. These motivating chapters are brought to you by an author who has lived a rugged life and has the experience and expertise to get his points across. You'll learn how to face adversity, learn how to rely on yourself, how to contribute to others, look inside yourself for answers, and turn failure into lessons learned. If you have trouble deciding or committing, this book will boost your confidence, strengthen your willpower, and overcome challenges. Even if you think you aren't tough or don't see yourself wanting to be tough, Everett explains his definition of the word, which doesn't necessarily mean being rough or tough toward other people--it's more of being in control of yourself and your nature. This book would make a great motivator for students, those facing career or relationship challenges, or those seeking a life coach. If you're ready to make positive changes in your life, let Tough by Greg Everett be your guide.