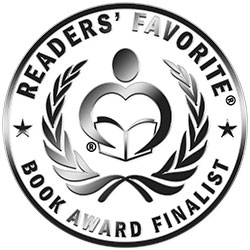 Reviewed by Christine Nguyen for Readers' Favorite
"Translucent Facts: Cutting Board & Roses" is a memoir about falling in love all over again, at the age of eighty! Three women agree that they never want to marry again, but lo and behold, the author of the book surprisingly finds companionship with a new unexpected widower who recently lost his wife. It is a wonderful story of friendship, companionship, and a little romance that blossoms between two different, contrasting people that fill their old age with comfort and many adventures that take them all over the place in his van. It is a wonderful love story that will surely enchant readers worldwide and debunk many myths about aging.

Barbara M. Sutryn mastered the art of nostalgia and poignant memories in this fantastic memoir detailing her two year friendship with her unexpected friend. Her story breathes new life into retired age – when you think you have adapted to being alone, and then comes along a partner that fills your days with joy, love, and companionship. The whole story unfolds in such a simple, natural way between these two older people that the emotions it invokes are tender, warm, and sweet. The heartfelt friendship that is developed is so cute that it produced warm feelings in my heart. The author has a subtle humor that is interwoven in her writing that is deeply amusing and wonderfully enchanting. I was utterly captivated and whisked along their road to companionship and friendship. It felt like falling in love all over again and gave me great hope that there may be unexpected surprises in my distant future when I will be in my eighties. A truly splendid gift to have read this beautifully written story that has warmed my heart for days.