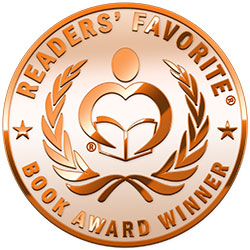 Reviewed by Anne-Marie Reynolds for Readers' Favorite
Triplicity by J. Mercer is a young adult mystery story. One Alaskan cruise and three teenagers thrown together by circumstance. A number of thefts happen on the cruise ship and all three are under suspicion. Navy is very prim and proper but she does have someone else's purse. Jesse knows more than he should and Isiah has the motive. Each one of them has a piece of the puzzle but the lies they told will trip them up. Each has their own reason for keeping quiet but there may be a better reason not to. Do they band together and find the real thief or do they go their own separate ways? Is it worth the exposure of their deepest and darkest secrets?

Triplicity by J Mercer was an excellent story. It takes a bit of getting used to at first as each chapter is told from a different point of view – by one of the three main characters – but it was one of those books I couldn't put down. Each character had a story to tell and that story was brought out gradually. The three main protagonists were developed very well, three very likable and fun people that a reader can easily relate to. This was a combination of a mystery story, with a little romance thrown in for good measure, and a kind of coming of age story. Right from page one, I was drawn into their lives and those of the people they originally traveled with, people that lent a great deal to the story and provided depth. With a well-paced plot and plenty of action, this was a fun, light-hearted read; I would love to read more about these characters. Fully recommended for readers of all ages, not just the younger ones.