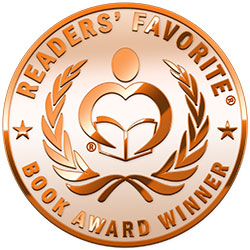 Reviewed by Trudi LoPreto for Readers' Favorite
Trove: A Woman's Search for Truth and Buried Treasure is an emotional, heartfelt, humorous, sad and honest memoir of a woman's life. Sandra, aka Sandy to her family, spent her entire life searching for an unknown that would make her life complete but never knowing exactly where, what or how to find it because she never knew what she was looking for and hoped that she would recognize it when she did find the answers. Sandra takes the reader along on her life's journey. The story jumps back and forth in a very logical way that connects all the dots of her search for the meaning of her existence. Sandra's life was a mix of childhood insecurity, a young woman's loves, travels around the world, getting married, having children, and caring for an ailing mother. Sandra is a searcher, always gathering odd treasures and storing them in her trove to be looked at later.

The intimate information that Sandy shares and the way she puts herself out there, opening her wounds, happiness, and frustrations, will last well after you put the book down. It is easy to find yourself in many of the situations and it is easy to feel her pain and want to cheer her along life's path, as well as her happy days. Trove is a must-read, whether or not you are a fan of non-fiction/memoirs, because it is that good. While I myself do not usually read non-fiction, the description just caught my interest and I was never disappointed in my choice of book. I recommend everyone to put Trove: A Woman's Search for Truth and Buried Treasure high on your reading list.