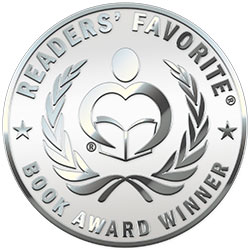 Reviewed by Melinda Facal for Readers' Favorite
'Twas the Night Before Christmas…A First for Gus is a heartwarming children's book by Sherry Roberts with illustrations by Dylan Hale. In this delightful tale, we meet Gus, a shelter dog, who is awakened on Christmas Eve by the sound of Santa's sleigh. Santa invites Gus to travel with him all night delivering presents to children all over the world. Gus feels at home at one particular house and wishes he could stay. Santa may have a surprise in store for Gus. Whimsical and colorful illustrations throughout add to the cheer of this cozy holiday story. A special link is included at the end of the book for readers to find out the conclusion to this touching story. Important information is also included to remind readers about the commitment and responsibility involved in caring for a pet.

The magic and thrill of the Christmas season are captured in Sherry Robert's 'Twas the Night Before Christmas…A First for Gus. Young readers will be captivated by the warm and bright illustrations, the fun and upbeat rhymes, and the excitement of traveling with Santa as he delivers gifts. Everyone will be rooting for endearing little Gus to find a loving and permanent home. The useful reminders about pet adoption may spark discussions about the love and attention pets need. The link at the end of the story feels like a treat and children will be delighted to discover more about Gus. This engaging and uplifting story is sure to become a family favorite throughout the holidays.