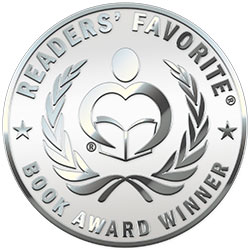 Reviewed by Pikasho Deka for Readers' Favorite
Two Hearts in Retreat (Two Hearts Wounded Warrior Romance Book 18) is a romantic drama by Tamara Ferguson. Melinda McDaniel's happy life shatters when she loses her unborn child and her fiancé, Air Force Pilot Alex "Hawk" Marquart, is killed in action. To take her mind off her grief, Mel, a Registered Nurse, accepts a job offer at the Wounded Warrior Home in Crystal Rock, Wisconsin. Steve Ryder is a former Navy vet turned physical therapist who lost his wife to cancer two years before. Circumstances bring Steve and Mel together when he became the therapist to Luke Bryant, Hawk's best friend who suffered from severe injuries. Drawn by an intense mutual attraction, Mel and Steve still can't help taking their time to acknowledge their feelings. But when a six-year-old special needs child enters their lives, Mel and Steve realize that their goals align.

Tamara Ferguson infuses a lot of humor and heart into this moving story about two people finding each other and rediscovering love amid tragedy. Two Hearts in Retreat lives up to its name and pulls at your heartstrings with a combination of stellar character work and an emotionally impactful plot. Mel and Steve's burgeoning romance is at the center of the narrative. Both are grieving the loss of their loved ones and discover an inexplicable connection the moment they meet, only to be scared to take the next step further due to past heartbreak. I liked Ferguson's depiction of war veterans, showcasing the sacrifices they make in the name of their country and its people. A fantastic book for romance lovers.