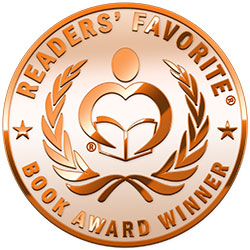 Reviewed by Jack Magnus for Readers' Favorite
Two Hearts Unbroken: Two Hearts Wounded Warrior Romance, Book 6 is a military romance novel written by Tamara Ferguson. Sarah Benton was leaving her family home once again and setting off for the next chapter in her life. When she had come home a year before, she was a fraction of her normal weight and still tormented by nightmares about her service in Iraq. It was to have been her last tour there, and then she would have taken that job offer as a civilian pilot, and she and her high school sweetheart would be married. Then everything changed: first when her twin brother was killed in action and then when she was abducted and nearly killed by insurgents. They had had to amputate her left foot after she had been rescued by Captain Brand Reardon, and her physical rehabilitation had been a long and intense process, but she still had nightmares about an ordeal her mind wouldn't let her remember and her government wouldn't let her talk about. And her fiance had never even called as she recovered in the hospital from her injuries.

Two Hearts Unbroken is a sweet and inspiring tale about Sarah Benton's new life in Crystal Rock, Wisconsin and her reunion with Brand Reardon, a superior she had always had unresolved feelings about. Ferguson's story is geared around the Wounded Warriors Facility in Crystal Rock, and anyone who's read other books in this series will be pleased to find themselves in the company of the veterans and the other characters who make this series come to life so well. And while Two Hearts Unbroken works fine as a standalone novel, I would quite strongly recommend reading each of the books in this series. Ferguson addresses issues that should be relevant to every American -- how rehabilitation efforts affect the future of Wounded Warriors and what needs to be done to help them either remain in service or have access to full and meaningful lives after they retire. She also weaves into her story the extra issues and stressors women in the military face. As with each of those books of hers which I've reviewed, I thoroughly enjoyed reading this well-written story and loved once again getting to experience the world of Dragonfly Point and Crystal Rock, and the people who make these special places work. Two Hearts Unbroken: Two Hearts Wounded Warrior Romance, Book 6 is most highly recommended.