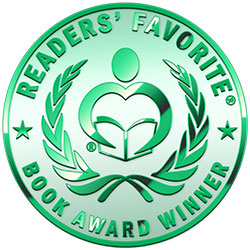 Reviewed by K.C. Finn for Readers' Favorite
Uncolonized Latinas: Transforming Our Mindsets and Rising Together is a work of non-fiction in the women's writing and cultural issues subgenres. It is suitable for the general reading audience and was penned by author Valeria Aloe. The book is an analysis of the Latina way of thinking and asks which aspects of the culture are actually holding Latinas back. Seeking to explore why Latinas aren't represented as they should be in politics and business, the book is a discussion on the things holding members of the community back from individual success, such as the cultural narratives that narrow the perception of Latina people both for outsiders and for themselves.

This book immediately establishes itself as a work based squarely on empowerment and a compassionate understanding of the cultural context in which the target audience lives. Author Valeria Aloe is an intelligent writer who keenly articulates nuanced ideas about social and cultural norms in an accessible and engaging way, opening the door to deep and meaningful discussions about the future of the Latina people. By grounding the lessons taught and observations made in the history of Latina culture, the book is constantly able to create eureka moments in the reader as the root of behaviors and ways of thinking are laid bare. Overall, Uncolonized Latinas celebrates the potential in every Latina person to push past the chains their culture has endured for generations and find power and identity in the modern world. This is an important book in cultural understanding for Latina readers and anyone wishing to deepen their understanding of Latino history and the cultural practices and habits that have survived into the 21st century.