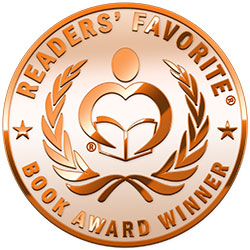 Reviewed by Rabia Tanveer for Readers' Favorite
Uncontrollable by Sara Staggs is the emotional yet refreshing tale of Casey Scott. At 36 years of age, Casey has everything she can wish for. She has a successful marriage, children, and a civil rights litigator job that she loves. There is one thing missing from her life, and that is health. Fighting with epilepsy and her seizures every day takes a toll on her mind, body, and life. However, when her condition gets worse, Casey has to make some tough decisions. On one hand, she wants to keep her family and live a long blissful life with them. On the other, she wants her thriving career. She cannot have both, especially if she wants to take control of her condition. What will she choose? Her dreams or her family?

Casey is a strong character and I love how she drives the story forward and commands the pace of the narrative. She is the one in control, and I loved every second of it. Sara Staggs does a wonderful job of creating a believable story with a powerful protagonist. Each character has a story to tell, and Sara makes sure they each get a turn. Jonah is such a charming and helpful partner. He understands Casey and her aspirations and he is always beside her to support her. Sam's and Sadie's inclusion adds humility to Casey and makes her appear more human. Uncontrollable is such a realistic name and approach to the story. Casey has no control over her condition, yet she still strives to fight for it. She is almost crippled by fear of a misstep or a mistake. The story is more about Casey coming to terms with her life and coming up with a game plan that she can accept and feel satisfied with. It is almost a coming-of-age story that I am sure will be loved by many.