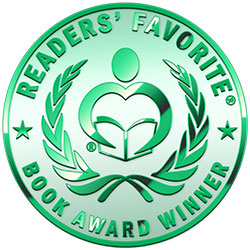 Reviewed by K.C. Finn for Readers' Favorite
Under A Dark Moon is a work of fiction in the romance, historical, and suspense sub-genres, and was written by author Stella Riley. In the second novel in the Brandon Brothers series, we find ourselves focused on Adam Brandon, who is about to be offered the position of a lifetime working in a covert operation for the Crown. Unfortunately, or so it seems at first, this exciting new life comes attached to Camilla Edgerton-Foxe, a recently jilted young woman with a tongue as sharp as her mind. But, as suspicions around the smugglers at the coast grow, Camilla and Adam prove their equal worth in getting to the dark truth of the matter and draw all the closer for it.

Author Stella Riley has crafted an intricate and enjoyable romantic mystery novel that beautifully embodies all the graces and drama of the Georgian period, as well as many of its darker shadows. It is very much a novel of two major strands, swaying at first between the interpersonal drama of the prickly Camilla and the somewhat directionless but ultimately very charming Adam, and the deeper plot of espionage, subterfuge, and the machinations formed by a fantastically penned criminal mastermind of the smuggling world. The dialogue was also exceedingly well balanced to be accessible and easily read by modern audiences, whilst also giving flavors of the time, and balancing Adam's more gender-equal thinking in a convincing fashion. Overall, I wouldn't hesitate to recommend Under A Dark Moon to fans of historical romance with plenty of substance to match its style and enjoyable male leads who are not bound to the toxic traditions of their times.