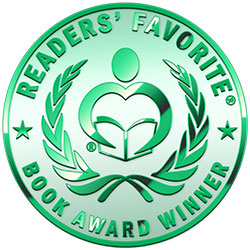 Reviewed by Michael John Leisegang for Readers' Favorite
Alice Kay Hill's sad and tragic Under a Full Moon is set in the early settler times of the American Mid-West. It is a story of pioneering times, of hardships, and ordinary folk attempting to make a living off the land. These were hard times, and the families were very large. There was increasing pressure on families to create proper shelter for their families and to discover the best ways to produce sufficient food and produce to feed their families as well as to be able to take to the market to make a living. Several of these families are well-documented in the book, but especially the families of the main characters in this true crime story. The main character, Richard Read, had suffered several life-changing events as a child, and this caused him to become more reclusive as he grew up. He had grown into a giant of a boy, and he possessed immense physical strength. He was belittled and taunted as far as he went, mostly due to his stature and his preference for solitude. Richard found shelter for his soul through solitary activities such as working the family farm and tending to the farm animals, which allowed him to keep out of harm's way from other humans. His speech was slow and measured, which led to many misunderstandings with others. The results of him not being socially acceptable form the basis of how he lived his life, and the disastrous events that took place in his adult years.

Under a Full Moon is one of those books that you simply cannot put down once you start reading. It is almost impossible to think that the story is a real one; true crime at its best. Alice Kay Hill has done some excellent research into the families involved in the story, and the detail assists to put into perspective the hardships these pioneers faced for their survival on the land they had adopted as home. The author's use of language as spoken by these people makes the story an interesting read, and it helps the reader to understand the level of education provided then as opposed to other higher priorities such as working the land. The story is told by various members of each family and the reader puts into perspective the events and family news as told by the various storytellers. The style is not easy-going, but it is fitting for the harsh times these folk experienced. The reader forms an immediate view in their mind of what the towns and farms looked like, and sometimes even a view of what the characters looked like. Major events like severe weather conditions, or even a fight among the characters, are well-described, and add spice to the main story.