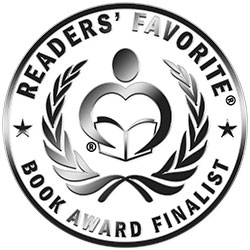 Reviewed by Stacie Haas for Readers' Favorite
Untethered: Faith, Failure, and Finding Solid Ground is a poignant memoir of the life of the author, Laura Whitfield. At the tender age of 14, Laura lost her older brother, Lawrence, to a tragic accident. His loss changed everything in Laura's life, setting her on a path to find meaning and to make every moment count. After his death, Laura gave her life to the Lord and sought happiness in the comfort of friends, but temptation was ever-present, especially as memories of abuse she suffered as a child rose to the surface. What followed was a promiscuous life in which Laura sought validation and comfort in the arms of exciting men wherever she found herself—whether at the beach on the Outer Banks where she discovered beer and bravado or in New York City where she sought success in the high-pressure world of modeling. The call of God was never too far from Laura's life, although she succeeded in muting it as she persisted in her pursuit of happiness and an enduring reprieve from painful memories. After encounters with infidelity, a troubled marriage, and an unplanned pregnancy, Laura eventually met a man who accepted her for who she was—past and present—and became her partner as she navigated the uncharted territory of caring for her elderly and ill parents, a new career, and struggles with infertility. Ultimately, Laura found her way and the story of how she did is even more fascinating and enthralling than fiction.

Untethered by Laura Whitfield was absolutely engrossing. Expertly written, Untethered is a memoir written like a high-paced action thriller. The reader feels Laura's struggles—her hurts, her heart, and her humanity. It is an incredibly open and honest look at the past and pulls back the curtain on a life scarred by tragedy. It's not an apology, but an acceptance and an acknowledgment of a life that included repeated failures and mistakes. It is also proof that failures—even devastating ones—can be overcome with faith and persistence. As a reader, I was proud that Laura was able to find solid ground and I thank her for her courage in sharing her personal story with the world. An unbelievable memoir that will stay with you long after the final page. Highly recommended.