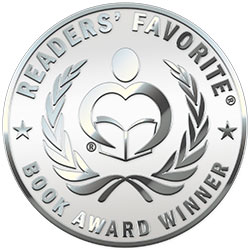 Reviewed by Trisha Dawn for Readers' Favorite
Vasilisa the Wise & Other Tales of Brave Young Women is a collection of stories. It tells of Vasilisa who was being mistreated by her stepmother and stepsisters. It also narrates how she outwitted an old witch and lived on to win the heart of a Tsar. Then, there's Katie who showed undying love for her sister. The story tells us all of the things she did to break her sister's curse and also to save a young lord. The third story in the collection was about how Flora solved a royal family's crisis. She was driven by her friendship with the prince and sacrificed herself to end his troubles. Another story focuses on Princess Fairer-than-a-Fairy who was kidnapped by an old faery and made a slave, but in the end got the happy life she deserved. Lullala's story is similar to that of Beauty and the Beast. When her husband turned into a dove, she followed him everywhere without giving up. After this is the tale of Rosemary, a mother looking for her baby. When she finally found out where her child was, Rosemary did anything and everything to get him back. Last in the collection of stories tells of Princess Ursula. She was taken away by her mother's fairy godmother and was replaced with a toy in her kingdom. All of this was for her to live a happy life. These stories were retold by Kate Forsyth and illustrated by Lorena Carrington.

Firstly, there are not enough words to express how good this book is. Vasilisa the Wise & Other Tales of Brave Young Women is just so enchanting, it will bring out the fairy tale lover in you. Each story has its own charm and is a page turner! Kate Forsyth is definitely a wonderful storyteller. If one thinks about it, these stories are a hundred years old or so but Forsyth was able to retell them to fit the taste of modern day readers without having to destroy the original context. She just made our world a better place by balancing the elements of the stories out. As for the illustrations, they are really jaw-dropping! Lorena Carrington did an amazing job, definitely. These illustrations are unique and they completed the whole package. They are truly mesmerizing. Overall, I think the author and illustrator were able to achieve the main goal and that is to inspire women.

These stories have female leads in them who were their own saviors. They were able to show that you don't always need a man to get you out of trouble. By the time I finished reading everything, I felt different and I was also longing for more stories like these. Some day, when I have a child – most especially a daughter - I will read this collection to her. I'm pretty sure she will also feel the same way I did – inspired, confident and enlightened. This book is a keeper. Not only should people read this, they should also get a copy for their bookshelves.