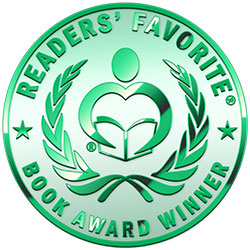 Reviewed by Pikasho Deka for Readers' Favorite
Vessels of Wrath is a gripping sleuth mystery set in the fictional town of Split Tree, Arkansas. It's the early 1960s. Police Chief Raymond "Big Ray" Elmore has enough doubts to convince himself that Ring Johnson committed suicide by blowing off his head with a gun. Determined to get to the bottom of the mystery, Ray, alongside his deputy Ricky Forrest, follows the clues that point to something deeper beneath the surface. Meanwhile, a dangerous man named Gilbert Gervais has recently broken out of Tucker Prison and is suspected to be coming after the head of the town council, Carl Trimble. Carl is an abrasive man who maneuvers a DOJ investigation against Ray, leading to his temporary suspension. Carrying the sins of his past himself, will Ray be able to catch the killer before more people get hurt?

With a character-driven narrative and a plot as unpredictable as it is absorbing, Thomas Holland delivers a timeless sleuth mystery yarn for the ages. Holland maintains an even pace with the narrative, keeping your eyes glued to the pages with a plot full of well-placed curveballs to keep you guessing. But it is the characters who steal the show. Holland's characters are grounded, and when placed in a realistic setting like the town of Split Tree, the stakes feel real, and you will find it hard to put the book down even for a moment. Ray is someone with gravitas, and his relationships with the inhabitants of Split Tree create conflict and drama that is delicious to consume. Overall, Vessels of Wrath is a stellar installment from the Big Ray Elmore series.