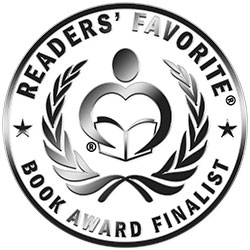 Reviewed by Vincent Dublado for Readers' Favorite
Eight different individuals who all have their own share of battling their substance use disorder are the highlights of Michael K. Tourville's Voices from the Fallen: True Stories of Addiction, Grief, Recovery and Courage. On a very up close and personal level, these eight people pour out their hearts and minds to reveal their bold and eye-opening confessions on the anatomy of their addiction, what they gained, what it took in return, and their path to salvation. It also includes perspectives from friends and families and the necessary intervention to curb their addictions. These are keen accounts of a naked reality that most of us are afraid to address, yet it prods us to face such reality because tomorrow someone you know or love might become one of the Fallen, too.

Like journalistic reportage, Michael K. Tourville writes these stories that expose the hard truths and common misconceptions about addiction ranging from pills to heroin and alcohol. It is a testament to the fact that anyone can fall prey to addiction, thereby getting rid of any stereotyped images commonly associated with substance addicts. Consider the case of Bart, for example. He is blessed with all the wonderful things in life until alcohol addiction drives him out of Paradise. This book is a reminder that there is no magic formula that will help our loved ones stop their addiction. It is what makes Voices from the Fallen an imperative must-read book for anyone to understand that addiction can take its toll on anyone regardless of gender, race, financial status, and religion. If this work has opened your eyes to the necessary steps that you can take to help someone you know who is battling with addiction, then Tourville has not written in vain.