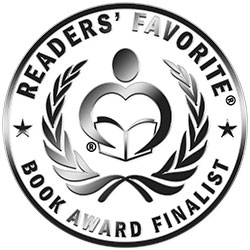 Reviewed by Emily-Jane Hills Orford for Readers' Favorite
Jeffrey Hickey is sick, very sick. But he's not sick enough for his wife to pack up the family camping trip and head home. He is, however, sick enough to be miserable and grumpy, so his family leaves him alone to sleep in the tent. It's while he's alone at Wages Creek Campground that Jeffrey meets three ducks - three talking ducks: a father duck, a daughter duck and her fiance duck. The father doesn't like his daughter's fiance because he looks different. Jeffrey tries to point out to the father that one shouldn't discriminate because a person looks different. Jeffrey suggests a horseshoe toss to decide the young couple's fate. The father duck is much better at this game than Jeffrey, but in the end, he realizes that his daughter's happiness is more important than his prejudice. It's a happily-ever-after type of story with a new twist. Jeffrey recovers from his sickness; his wife gets sick and they decide to pack up the campground, only to discover that by leaving early they'll be missing a wedding - the daughter duck's wedding, of course.

It's unusual to have a children's story centered with an adult as the protagonist, but author Jeffrey Hickey and illustrator Karen Kiser have really brought this story together. The language is simple and the humor carries the plot along. It never hurts to allow young readers to see the comical nature of adults and to point out that adults need to learn just as much as children do. A good story with a lesson on the importance of accepting others as they are. Well done.