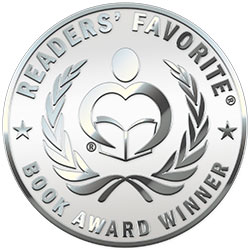 Reviewed by Jessyca Garcia for Readers' Favorite
I thought Walking Over Eggshells by Lucinda E. Clarke was an interesting book. In her memoir, Clarke shares a huge part of her life. She has written about her adventures living in different places, her relationship with her verbally abusive mother, and her family life.

Clarke has certainly led an interesting life. While reading Walking Over Eggshells, I had mixed feelings. I went back and forth from being sympathetic to what Clarke was going through to wondering what other people's points of view on situations that occurred were. I hated Clarke's mother and did not understand why Clarke kept trying to please her. I also did not understand why people would believe Clarke's mother's side of things unless she had some type of proof. A few times in the book Clarke reminded me of her mother. What went on between her and her children may be part of the story but I do not think that it should have been written about. If my mother wrote about the issues in our relationship I would not be happy. This is eerily similar to Clarke's mother showing off Clarke's letters to people.

Towards the end of the book I wanted to stand up and cheer because I felt that Clarke finally made a good decision about her home life. After so many years putting up with someone, it took guts to do what she did in South Africa. I do, however, still have some unanswered questions about some things that happened in the book. I am honestly glad that Clarke was finally able to achieve something that she wanted in her life. In the beginning of the book I did not ever think that she would live such an adventurous life. I am glad that I read Walking Over Eggshells because I consider Clarke a strong female role model.