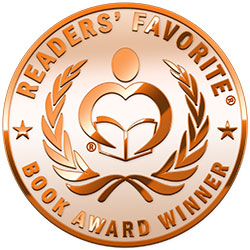 Reviewed by Vincent Dublado for Readers' Favorite
In the tradition of long-form fables like Watership Down and Tarka the Otter, War Bunny by Christopher St. John is the tale of a deviant bunny that is really a tale about the human struggle in the form of animal characters. In this story, humans and many other animal species have become extinct. Surviving creatures refer to humans as Dead Gods. Barely six types of non-canids dwell at the Million Acre Wood. The carnivores, on the other hand, are known as the Blessed Ones—predators who claim a birthright. While all the rabbits unquestioningly accept their fate in what is called the Giving, a young rabbit named Anastasia dares to question her place in the grand scheme of things. She puts her warren in danger after escaping from the maw of a Blessed One and is banished by the Warren Mother. As a social species without any support group, she learns to develop self-defense tactics, and rabbits from other warrens soon forge an alliance with her. As the predators crave fresh meat, the rabbits are ready to challenge them to come and take it.

War Bunny is a highly imaginative look at the natural world with an element of fantasy. As a writer, Christopher St. John has a firm touch and an unaffected style that is packed with emotions toward the dwellers of Million Acre Wood. His control of pacing is admirable as there is never a dull moment. Even if animals take the place of human beings, the story uses vivid and dramatic excitement in its allegorical mantle. St. John doesn't give us a story about rabbits as plain rabbits. Rather, we get a fable for all ages that explores the human condition and consciousness. Animals that talk and think like us is an idea that is easy to accept for what they represent, such as in the case of War Bunny, is larger than life. This is a spellbinding must-read that is a brilliant example of keen observation and passionate storytelling.