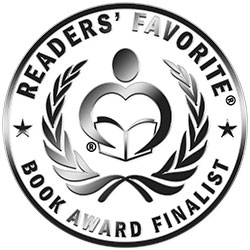 Reviewed by Ruffina Oserio for Readers' Favorite
War World: A Novel by Rod C. Spence is a fantastic blend of fantasy, science fiction, and adventure, a novel with a strong appeal for fans of young adult fantasy. The reader is thrust into the world of the author right off the bat, with powerful elements of the setting, a world in which competition in technological development is strong: "Another technology was found that promised even greater rewards." And then there's a creature whose entire life experience has been inside a cocoon. We are introduced to the key elements of the story from the opening pages, and then thrust into a rollicking adventure that involves killer gnomes, prehistoric monsters, and wizards. It's a world of the survival of the fittest with different factions colliding. When his planet is threatened, will Jeremy Austin and his friends have what it takes to save it?

Rod C. Spence melds different genres into one and creates a fast-paced, cleverly-plotted story that is packed with action. It is emotionally intense, psychologically exciting, and engaging. Jeremy is a character that readers will root for — the son of famous geneticists who gets attacked by gnome assassins and sets out on a path he never envisioned. The plot is deftly done and is filled with deep layers. The story takes place in a well-imagined world, and the conflict is phenomenal. War World: A Novel features lofty writing. The descriptions are cinematic and the author does an impeccable job with the dialogues. Rod C. Spence is a master storyteller with a unique gift for plot and character. The reader is gripped from the opening pages of the story with no let up until the satisfying denouement.