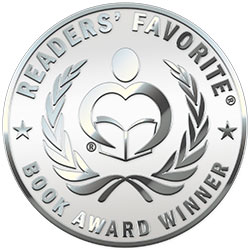 Reviewed by K.C. Finn for Readers' Favorite
Webs of Perception is a work of general fiction and interpersonal drama penned by author Darlene Quinn. As the final novel in the Webs series, we return to the tumultuous lives of the Taylor family in a story which continues the dramas of some family members, but also introduces a new storyline for twins Callie and Marnie. Whilst their father Conrad struggles with work issues, mother Ashleigh works tirelessly for her three daughters, and sister Juliana bonds even more deeply with her sisters, the twins face separate and equally damning tragedies when the ship they are traveling on is hit by a rogue wave. So begins a torrid family drama with plenty of crests and troughs.

Life at sea has been anything but simple for the Taylor family, and author Darlene Quinn certainly doesn't let them go out on anything but a high in this superb work of high drama at sea. The backstory is easy to catch up on, to see what most of the family members have been through, and now Callie and Marnie are caught up in a powerful story of forgetfulness, isolation, and loss as the family makes its way towards disembarkation at last. The dialogue between them is really realistic and relatable to a lot of families with grown-up children, and each person gets a dedicated treatment and development to feel very real indeed. The plotline switches between both sisters and is sure to hold the reader's interest for its many twists, making Webs of Perception an essential read for fans of the series so far.