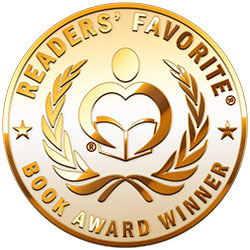 Reviewed by Lee Ashford for Readers' Favorite
"Weeds" by F. Whitney Harrington is a remarkably entertaining work of science fiction, well worth reading by any and all fans of that genre. The premise is a simple one: an alien ship lands in a field on a remote farm, telepathically requesting permission to approach the farmer. With preliminaries out of the way, the aliens explain that the soil on his farm is rich with an element not yet discovered by human-kind, as it is very rare throughout the universe. The story's title comes from the fact that the element is particularly potent in a specific weed growing on the farm, as it is taken up by the plants in their normal process of growing. The element, dubbed "Prolifity" by the aliens is, in essence, a fountain of youth, for by refining this element and using it medically, they had learned to conquer the aging process by regularly reinvigorating their bodies. Naturally such a substance is invaluable, attracting unwanted attention from a variety of undesirables, both human and alien. But good wins out over evil, and ultimately the entire universe is the better for it. All Derf, the farmer, has to do is grow weeds.

Derf has got to be the single most laid-back person in the universe. An alien spaceship lands in his field, aliens disembark and communicate telepathically, and he just sits in his rocker on the porch, watches them approach, and offers them a drink! I have never seen that scenario before in any book or movie, but it certainly turns out to be in character for Derf. Throughout this enchanting story, Derf plays well with the aliens, and even comes up with a number of ideas to further their objectives. F. Whitney Harrington has turned out an extraordinary new style of sci-fi that others will soon try to emulate. Keep an eye out for that name; it won't be going away for a long time.