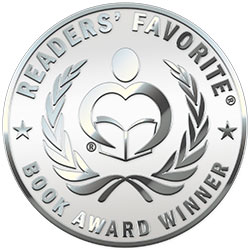 Reviewed by Ruffina Oserio for Readers' Favorite
Wet Kisses: A Zodiac Shifters Paranormal Romance by Susan Griscom is a stupendous achievement that blends paranormal and romance in a setting that will blow the reader's mind. There are great books out there and awesome books about shapeshifters, but this one just stands out in a unique way — the intriguing mystery, the suspense, the mesmerizing setting, the intricacies of the plot, and the exceptional characters. Imagine a dolphin shifter, but he has the fire of a dragon in him as well. It's Adrian Marlowe, the handsome CEO of Waterscape's underwater hotel. Reese Briden is a confident, beautiful woman with telekinesis abilities and she has just secured her dream job at the hotel, but the moment she sets eyes on her boss, she knows she wants him, wants him badly. The problem is she may know some things about Adrian, but she doesn't know about the dragon. Will Adrian come out and reveal what he really is or bear the burden of the secret?

Susan Griscom isn't just a great storyteller; she knows what it takes to make characters interesting and this means that she knows how to make readers see what drives her characters, the internal conflict that defines who they are. For the dolphin shifter, it's this newfound ability to transform into a dragon. The problem is: Can he tame the dragon? The writing in this book is impeccably good and it greets the reader as they begin the story with vivid descriptions that make readers feel the setting and get clear images of both locations and the actions. The narrative is focused and suspenseful, and the characters come alive strongly; they are complex, three-dimensional, and hugely relatable. Wet Kisses: A Zodiac Shifters Paranormal Romance is likely to appeal not only to romance fans but to the hard-boiled paranormal crowd as well. You'll love the dolphin and the dragon, but you'll want to meet the shark, too.