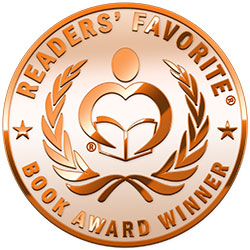 Reviewed by Amy Louise Hill for Readers' Favorite
What Do You Do? When the Life of a Loved One Has Come to an End by Everly Cade is a beautiful picture book for young children based on losing a loved one. A young swan named Crane is suffering from the loss of his little brother, Archie. Crane is sad, lonely, and most of all scared that he will forget about his brother entirely. Not knowing what to do, Crane finally talks to his parents about how he is feeling and soon realizes that talking about the loss really helps, which later inspires him to go and talk to some of his friends about how they deal with the loss of a loved one. First, he asks Mr. Frog, then Mrs. Bison, Mr. LeBron, and finally Mrs. Beaver, who all share their useful coping methods with him. After talking all day, Crane returns home into the safe arms of his mother, and tells her all about his day, and how he will remember little Archie forever! If you have recently lost a loved one and are struggling to explain it to your child, then this book will be perfect.

What Do You Do? was a pleasure to read. Everly Cade has created a beautifully-written book for young children that will help and guide them while they experience the confusion and sadness that comes with losing someone they love. Most children will find it hard to understand the concept of death and that is why books like these are needed. The illustrations by the talented Terri Einer are adorable and professional and children will love them! I'd like to wish both Everly and Terri all of the best in their creative journeys, and I hope to see them work together again soon.