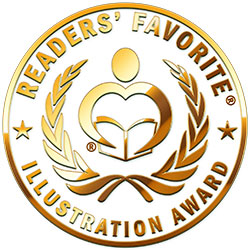 Reviewed by Mamta Madhavan for Readers' Favorite
What's Happening to Me NOW? The Facts of Life, As A Woman In Your 40s (Straight Talk About Perimenopause) by Heather Wright is for women who are suffering from life's hormonally crazy phases. All women go through menopause but nobody is ready to talk about it. The book gives good tools that will help readers decide what is good for them and answer many of the myths and misunderstandings surrounding menopause. Though menopause signals the end of youth, no one wants to discuss what happens after that, especially the symptoms. The changes might be hard to recognize and adjust to. The author gives tips on what to expect, lists the symptoms, and speaks about how 80% of women feel nervousness and irritability during this time.

Heather Wright has tackled the subject in a unique way, using funny illustrations by Matylda McCormack-Sharp to lighten the tone of the book though she has dealt with it methodically and extensively. The book will help readers going through menopause stages to deal with their hormonal upheaval in a way that will give them self-acceptance and contentment. The four stages of post-reproductive life are quite interesting and are as follows; Perimenopausal, Menopause, Coalescence, and Maturescence. She helps readers go through this experience and growth and leaves them liberated and empowered.