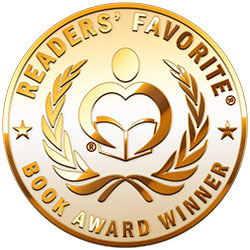 Reviewed by Anne Boling for Readers' Favorite
In Mark Zvonkovic's, When Mermaids Sing, Larry Brown and his friend Jenny seek the help of Sam Henry, aka Black Lightning, in extracting his cousin and her brother from the same cult. Zvonkovic takes the reader through the planning and kidnapping. The description of the deprogramming will leave the reader pondering which is worse the disease or the cure. The reader observes as Henry's method awakens Josh's mind and foils the plan of the Vigilant One.

The 70's was a time of searching. Young people were not sure what they were searching for but they knew something was missing from their life. They were raised in a different manner than any generation before them. Young adults had less discipline. They question everything and lacked a firm Spiritual foundation. They are the product of a liberal society. In their search for the meaning to life many young adults turned to cults to fulfill their needs. Out of desperation parents and family members turn to deprogrammers to extract their loved ones from the cults. It was often believed that the cult had brainwashed or used methods of mind control on its members. The object behind deprogramming is to force the victim/member to think and to question.

I found Zvonkovic's quiet style appealing. He calmly demonstrates Brown's thoughts. The teacher contemplates his career. He begins to see the school as restrictive and possibly similar to the cult. I enjoyed the ending, which leaves the reader pondering whether Brown accepted tenure. It took me a few chapters to get involved in this tale. The story moves along at a slow but steady pace. The dialogue is well done. Zvonkovic allows the story to speak for itself without use of gimmicks. This book is very interesting. Those that grew up in the 70s will be intrigued with a look at the culture.