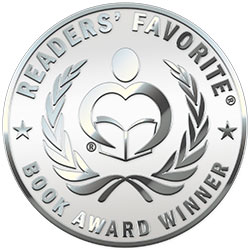 Reviewed by Viga Boland for Readers' Favorite
If I hadn't checked Nesly Clerge's bio, I might have concluded that When The Dragon Roars was written by someone with a degree in psychology and criminal studies, or that the author was at least a therapist of some kind. But the brilliant Nesly Clerge has emerged from a science-based background to continue following his lifelong passion of writing with this second book in a trilogy about one Frederick Starks in When the Dragon Roars.

In the first book, When the Serpent Bites, the lifestyle of the super-wealthy Starks comes to a crashing end when he is sentenced to prison for 15 years to face a world that is no longer his oyster. Six months after his incarceration, the Starks we meet in When the Dragon Roars has attempted suicide twice, been sliced mercilessly and beaten into a coma by other inmates. Now recovered, he shaves his head and tattoos his body with a dragon, an exterior symbol of new resolve to survive the next 14 1/2 years, using the smarts he acquired as a businessman. What he learns as When the Dragon Roars unfolds is that it will take a lot more than his business acumen to battle the challenges of dangerous cons with murder on their minds, guards whose protection must be purchased, and friends whose loyalties are never guaranteed. But the biggest challenge of all is the one he least wants to face: that of being honest with himself and admitting that he too is responsible for all that has happened to him. To his surprise, it is the con men themselves that best help him recognize his faults.

When the Dragon Roars is an absolutely riveting read, full of surprising twists and turns and brilliant writing. The chapters are short; the dialogue realistic; the characters believable and the plot gripping. But, for me, it's Frederick Starks' reflections on human nature that are the most engaging. As eager as I was to turn each page to see what happens next, I found myself lost in thought along with Starks. While Starks reflects and analyses what he is learning about himself, I found myself doing the same about myself. I couldn't help but think how much Starks is like me and possibly everyone else out there. How hard is it for any of us to face the truth about ourselves? The answer is obvious.

The one thing that did disconcert me was the last few lines at the end of the book. I turned the page only to realize the book had ended! What? I must have missed something. I re-read that last page and smiled. Of course! When the Dragon Roars is book 2 of a trilogy. I'm going to have to read the third and final book to see what Starks ultimately decided to do. Clever, Nesly Clerge ... very clever. I hope you don't keep this reader waiting too long for Book 3 of The Starks Trilogy.