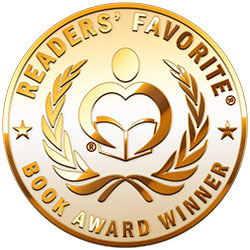 Reviewed by Emily-Jane Hills Orford for Readers' Favorite
"There is no greater reward than saving a life or making someone else's life better." So very true. It's sad when you read about old dogs being abandoned by their so-called forever families. 'Put out to pasture' to die a slow, sometimes painful, and definitely lonely death. No one deserves to die alone, to be dumped with disrespect. Dogs have feelings, and they deserve to live out their last days with dignity and with as much comfort life can offer them. Michele and Jeff Allen started Monkey's House, a dog hospice and sanctuary, to give a home to those precious fur-babies who have lost theirs due to age and illness (no fault of the dogs). With warm, loving hearts, this couple has adopted over a hundred dogs, sometimes just days, even hours, from euthanasia, as their age and illnesses made them un-adoptable. Caring for so many dogs with so many different health issues is both time-consuming and costly, but for this loving couple, it's a token of their love for all living creatures (they foster and care for more than just dogs). Every living creature has a right to a warm, safe place and all the love they can absorb.

Jeff Allen's Where Dogs Go To Live! Inspiring Stories of Hospice Dogs Living in the Moment is the story of Monkey's House, so named after one special rescue named Monkey. Told with the love and compassion he and his wife share with their adopted four-legged, furry family, these stories are heartwarming and heart-wrenching at the same time. Readers will be wiping tears from their eyes as they read the stories of the dogs who outlived their prognoses, in some cases living years after the few weeks of life promised by a shelter's resident veterinarian. Love can heal, even if only temporarily; love can also ease the pain of moving toward and across the Rainbow Bridge. This is a moving memoir, a story of love, courage, compassion, and a compelling dedication to care for those that society chose to discard. Powerful and beautiful. Loved the photos!