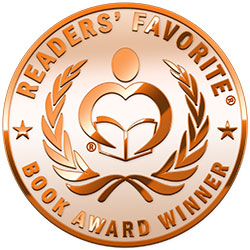 Reviewed by Rabia Tanveer for Readers' Favorite
Where Shadows Linger by Mary D. Brooks is the next installment in the Intertwined Souls series. The story of Eva and Zoe continues as the two lovers and friends travel all the way to Australia, the land of milk and honey. The two of them are looking for a fresh start and to forget about their pasts. They want to begin a new life together that helps them nurture their hopes and dreams.

While Zoe is finally able to live her dreams, Eva is still haunted by her past. But she gives her full support to Zoe so that she can nourish her artistic ability. With new and old friends, past enemies, and a society filled with prejudice, can Eva and Zoe live their lives the way they want to? Or will their love and passion will be consumed by the cruel standards of society?

When I read the first part in the Intertwined Souls series by Mary D. Brooks, I literally begged Brooks for a sequel. I have to tell you the truth, I had huge expectations for this novel and you have no idea how happy I am after reading it. I just love Zoe and Eva. They are such strong characters. In the previous novel, their relationship was just turning from friendship to love, and now they are wholly in love. They are true companions and I love that. They are everything that you wish for in a partner. Their struggles were real and relatable and so were they. I officially adore this series. Another stellar novel that blows your mind. Loved it, enjoyed it!