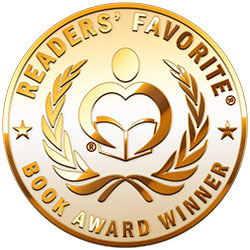 Reviewed by Anne Boling for Readers' Favorite
Bishop Stephen White was called to write a history of the Mormon Church in Kentucky. After much research (assisted by his wife Susan) and head scratching on how to accomplish such a daunting task, he chose the perfect style. White offers readers not a reference book, but a collection of stories, that when combined, tell the history of Kentucky Mormonism. He skillfully wove together the stories to create a fascinating look at the past. As I read these stories one thing kept jumping out at me: the Mormon's faced the same hardships of others in the area, except on top of that, they faced discrimination and persecution.

White begins his book by sharing some of the history of Kentucky. I found it interesting that the Mormons believe that the Garden of Eden was in Jackson County, Missouri. After killing Abel, Cain was banished from the garden and sent east of Eden. Could scripture be referring to Kentucky? After all, it is east of Missouri! I'd never heard this before and find the thought fascinating. I was always taught that the Indians called this land the "dark and bloody ground." If this is the land Cain was sent to, then it was certainly founded on spilt blood.

Bishop Stephen White was born and raised in Kentucky. He would be quick to tell you how much he loves this state and how much he loves his church. As I read his latest book I can feel his enthusiasm for the project. He writes in an easy-to-read-and-understand manner. Too often history is dry and boring, but White breathes life into his book. He has included much information unfamiliar to me, and I am a Kentucky born-and-raised gal. However, the most important part of his book is the people he writes about, for they tell the story. He allows them to speak through him. No matter your religious beliefs or affiliation you will enjoy and benefit from a look at the history of Kentucky.