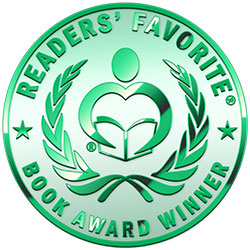 Reviewed by Emily-Jane Hills Orford for Readers' Favorite
What is The New Rulebook? And why is it so powerful? What is it about The New Rulebook that makes life an exercise of deadly suspense and drama and threatens to destroy those close to it? Violet thinks she knows and she wants to make sure that it never sees the light of day. But her twin brother, now CEO of her parents' company, has different ideas. And he has become a threat to Violet's well-being. Others are caught in the cross-fire: Angel, a police officer, Tim, a close friend of both Angel and Violet, and Angel's brother, John. There are others, too, whose lives are threatened. Will their faith sustain them and protect them from harm?

Joy Ohagwu's Christian suspense novel, Whisper: A Christian Romantic Suspense (The Pete Zendel Series), not only has the reader grasping the arm rests as the plot thickens, but also challenging and reasserting their own principals of faith and Christian fellowship. This book is a prequel to a very lengthy series of suspense novels. It introduces characters which will play important roles in the series. The characters are well developed with a key focus on their Christian faith, or lack of it, and how their beliefs project their lives forward as well as assist in the developing plot. The story is full of action-packed confrontations as the characters play out the suspense surrounding this mysterious invention known as The New Rulebook, an invention that has the potential to control the world – and not in a positive way. A powerful story with a very strong plot!