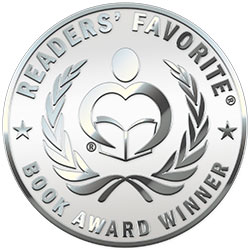 Reviewed by Jessica Joyce Long for Readers' Favorite
Why Don't We Listen Better? Communicating & Connecting in Relationships by Dr. James C. Petersen is a self help guide to sharpening communication skills. This book is drawn from both personal experience and the study of communication. Dr. James C. Petersen has worked with several couples and families. He draws on experiences with his own family and relationships within. This book can be used to improve anyone's life. Relationships with significant others, coworkers, or parents will improve if the tools in this book are used appropriately.

Throughout the book, Dr. James C. Petersen takes the reader through a step by step process. The book is broken down into three parts. These parts investigate the process of healthy communication. The author encourages conflict resolutions and gives the reader multiple strategies for finding their own solutions to whatever arguments that may arise or are still ongoing in their life. For those of us who think we are already good listeners, this book guides us into deeper listening skills and a philosophy of listening that wasn't contemplated before, breaking down thoughts, feelings, and actions and how they are tied together. The author's narrative flows gracefully between delivering philosophies for conflict resolution and better listening to his own personal experiences and further explaining his theories in examples.

This is a step by step guide that's best read slowly in one to two chapter portions at a time. The author gives a lot of valuable information that you should take time to process before continuing. This book is capable of inspiring anyone of any age to listen and practice more intuitive empathy. Understanding more than just the vocabulary someone is using can change a destructive argument into an insightful conversation where we discover something new about the other person and ourselves.