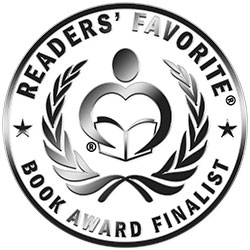 Reviewed by Anne Boiling for Readers' Favorite
Eric worked construction. He invested wisely and his investments grew. When times were tough men were laid off, most had financial, drug and alcohol problems. They were angry, blamed and resented Eric for their problems because he was financially healthy. They began to plot his punishment. They came up with what they thought was the perfect plan. In an elaborate scheme they framed him for murder.

He was bullied into signing a confession. His lawyer wanted everything he owned. He plea bargained with the district attorney for a lesser sentence with a possibility of parole in eight years.

His prison cell mate called himself Tony the Tiger. The man was openly gay. Eric and Tony came to an understanding. Tony was much younger and not interested in Eric's body but willing to help Eric stay alive and learn the ropes. In return Tony wanted a favor.

The reader stands beside Eric as he meets different men in the section of the prison where he is housed. Several share their stories. The reader listens as Eric joining the gang, getting tattoos, and plotting the murder of other inmates.

I found this book interesting, and slightly disturbing. The lead character Eric bothered me. He had few morals. He was willing to do anything to stay alive, even plot the death of other inmates. A man with morals would give up his life to protect others. I could not help but wonder if the author had faced prison life. This book also caused me to question our justice system and the penal environment. I did find one major editing flaw; the book was repetitive in two places. I've read several books by this author and this is his shining achievement. He brought out emotion in me. Well done Mr. Turcotte.