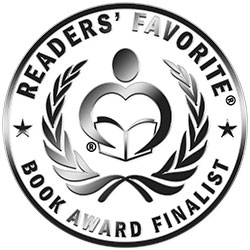 Reviewed by Emily-Jane Hills Orford for Readers' Favorite
Nester the Pester is a bully. He steals from others, makes fun of them, and pushes them around. Even in class, Nester can't settle down and pay attention; he's always causing mischief. One day, his teacher reads a story about a bully. Nester tries not to listen, but somehow the story gets through. Nester is suddenly very sad. Is he really as bad as the bully in the story? Can he change? He does some deep soul-searching that night and asks for God's forgiveness and help. But change is not so easy, especially in the schoolyard where most of the children are still afraid of the mean bully, Nester. His teacher comes to the rescue and everyone learns the power of forgiveness and that everyone deserves another chance.

Lauretha Ward's picture book story, Wipe the Slate Clean: The Story of Nester the Pester, takes a different approach to discuss the very difficult issue of bullying. In this story, the main character is actually the bully. Told in rhyming verse and accompanied by colorful illustrations, the plot follows Nester's evolution from the mean bully, the resistant student, to the boy who wants to be forgiven, to be given a second chance. The author uses the metaphor of a clean slate to explain the need to forgive and to give others a second chance. The book concludes with a list of definitions for some of the more complicated words and some questions to lead students in a discussion on bullying and forgiveness. There is also a link provided to the author's website where young people can find extra activities, coloring pages, and a literacy lesson plan. This book is a great resource as well as a powerful story about forgiveness.