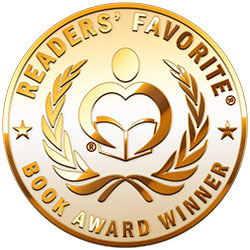 Reviewed by Susan Sewell for Readers' Favorite
A covert operation in a religious compound becomes a nightmare for a former FBI agent in the thrilling suspense novel Wired Rogue (A Paradise Crime Novel) by Toby Neal. FBI Special Agent Sophie Ang has created a computer program named DAVID that is significant in solving cases. When an important case Sophie is working on is pulled because her superior doesn't think they have enough evidence to pursue it, she is upset. Now the FBI has shut DAVID down and has confiscated her personal computers and programs. DAVID was her one link to finding Ghost, the enigmatic vigilante that she is paradoxically intrigued with and has been chasing. She leaves the FBI and joins a security agency in the private sector. Her first assignment is removing two children from a religious commune and returning them to their mother. The extraction was tricky and didn't go as smoothly as planned, leaving Sophie and her partner with minor injuries and her new boss unhappy. However when new information surfaces about possible murders relating to other members of the cult, Sophie goes undercover as a potential recruit. When her cover is blown, Sophie barely escapes alive. Now someone is relentlessly stalking her and endeavoring to eliminate her. Who can she turn to for help and at the same time stay hidden? Without DAVID can Ghost help her or is she all alone in her fight for justice and her right to live?

This riveting, action-packed suspense novel is an exciting story involving undercover operatives and renegade spiritualists. The stimulating pace of the storyline, with the thrilling intrigue of espionage and covert ops, keeps the reader spellbound until the unexpected finale. The vigilante aspect of Ghost and his mysterious identity is a compelling subplot which enhances the cloak and dagger feel of the book and keeps the reader guessing. The gripping plot, the dynamic story, and the captivating characters make this book an outstanding read. I highly recommend it to those who love suspense novels containing action and strategic subterfuge. Some of the fight scenes are a little graphic and are more suitable for those over sixteen. Even though this is one book in a series, it is a great stand alone. This is a fabulous series, and I am looking forward to reading the next book!