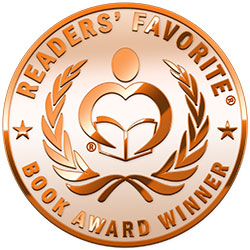 Reviewed by Divine Zape for Readers' Favorite
Witness to Greatness: The Consequential Presidency of Barack Obama in Perspective by Obi Nwasokwa is a powerful appraisal of President Obama's rise to power and the circumstances surrounding his rise. Obama might have appeared on the American political landscape like a joke and people might have thought he was just another rabble-rouser, but when his ascent to the presidency became inevitable, the world had to stand by and watch. Obama's rise to power created what the author calls "a cold uncivil civil war," a kind of silent revolution whose ramifications can be very far reaching. Witness to Greatness takes an honest look at the monumental figure that is Barack Obama, and what his ascent to power could imply for the history of the American nation and the world at large.

Obi Nwasokwa's book comes across as a warning to the American people to take notice of the gift that they have at this historic moment. He sees Obama as one of the great people whose name will be remembered alongside Abraham Lincoln, Jesus of Nazareth, Mahatma Gandhi, and many others. Witness to Greatness: The Consequential Presidency of Barack Obama in Perspective is an honest, somewhat fierce look at today's American political landscape. The author writes with simplicity and the work is laced with biting humor.

In the heart of this eye-opening work is the oft repeated question: How did Obama do it? How did he rise to power? What are the implications of his rise to power on the American political situation? The author doesn't hesitate to state unequivocally and in clear terms: "For Obama did it fair and square by his own exertions — playing by the rules. He did it through his personal drive, discipline, dynamism, and determination, backed by uncommon and uncanny political and operational skill, smarts, savvy, and sophistication — against seemingly insuperable odds including the stiff and spirited but fair opposition of a majority of white Americans."

Witness to Greatness is one of those books that will force the American people to look frankly at its reality and see a powerful sign of the times in the figure that has held power for almost a decade: Barack Obama. This book is more than a biography; it is prophetic, a powerful and insightful commentary on the American current reality.