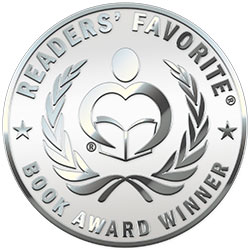 Reviewed by Sefina Hawke for Readers' Favorite
Wizzy Wig (Thanatos Rising Book 2) by Tiffany Pitts is a science fiction novel that would appeal most to a mixed audience of young adults and adults who enjoy reality bending stories. Jake Denny is an average looking gamer who lives in the basement apartment of his mom's building, and has a crush on a Pizza Joe's delivery driver by the name of Kix. Kix remembered that Jake needed a closed box with something inside that is unknown to everyone for an intentional collapse of a wave function experiment, and she has such an item. Kix's decision to bring the mystery pizza to Jake results in a hole being torn through reality, and a cat named Toesy having to take action to end the reality bending. Does Toesy have what it takes to put reality back in order, or will the cat cause the end of the world?

Wizzy Wig (Thanatos Rising Book 2) by Tiffany Pitts has an intriguing cover that hinted at the fact that a feline would play a large role in the story; this instantly pulled me in, as I am a huge fan of animals that are developed into full characters instead of just pets. Toesy is a Maine Coon cat that the author developed into a full character with its own personality and role in the plot. I specifically liked how the cat had its own role that did not overshadow the roles of Jake and Kix in the story. The book can easily be read as a standalone novel and I did not feel that I was missing plot elements of character development in not reading the first book in the series. Overall, I truly enjoyed the way the author wove together multiple plot elements into a reality defying story - it kept me so enthralled that I read the whole book in one sitting.