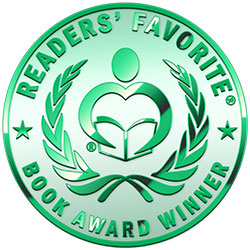 Reviewed by Shannon Winings for Readers' Favorite
Woman Strong by Anna Casamento Arrigo is a collection of poems that address many questions with the main one asking what it means to be a woman. Today, being a woman is fraught with abuses, lack of control, and many barriers despite achieving basic freedoms like voting. All of this and more is captured in Woman Strong. Anna Casamento Arrigo also captures the strength, vulnerability, happiness, and love that comes with so many life experiences. Each poem varies and allows the reader a brief view of a life event like birth, divorce, and death. Interspersed with photographs and art of Heydi Quezada, this collection of poems shows readers many of the nuances of being a woman in such a beautiful way that tears came to my eyes numerous times.

As an avid reader, I like to read a variety of genres and I have a special spot for remarkable poetry. This collection was one of those. The author varies the length of poems and kept me reading with this tactic. This wasn't the only aspect that kept me going though. The author evokes many emotions with each poem and I may have even shed a tear at the end. Some poems are able to capture the nuance of a moment which made my mind bloom with dozens of images. Perhaps the greatest part for me was that the author managed to expertly portray the life stages of a woman and show the raw strength that accompanies them. Simply put, Woman Strong by Anna Casamento Arrigo was breathtaking.