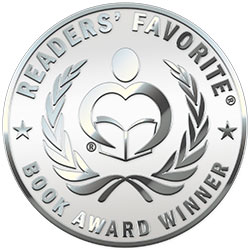 Reviewed by K.C. Finn for Readers' Favorite
Wonderhell: Why Success Doesn't Feel Like It Should . . . and What to Do About It is a work of non-fiction in the motivational writing, self-help, and inspirational subgenres. It is best suited to the general adult reading audience and was penned by author Laura Gassner Otting. As its title suggests, this work is intended to inspire those who are keen on chasing success to revisit their perspective on the concept and find new practical and sustainable ways of feeling fulfilled and living off the energy of their own potential. Where some see success as the daunting prospect of "so now what next?", this work flips the script and encourages us to take control of our own potential.

Author Laura Gassner Otting captures all the spirit and excitement of achievement that many of us have when we are young children and revisits the concept of putting pressure on ourselves to create a new source of empowerment and energy. I really love the way this work is penned because it feels so enthusiastic and powerful, but also gives readers the freedom of choice, as though we can achieve everything we might ever dream in life, but also, if you're feeling great where you are, that's totally valid too. The author's friendly and communicative tone makes the work accessible, no matter what field or approach in life you're coming at it from, because the emotions she discusses are totally universal. Overall, Wonderhell is a well-organized and deeply considered book that really taps into what makes us tick, and it's something I'll be exploring again and again in the year ahead.