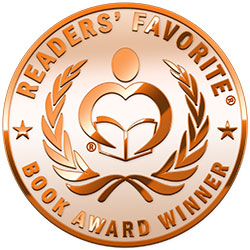 Reviewed by Francis Mont for Readers' Favorite
Words Whispered in Water: Why the Levees Broke in Hurricane Katrina by Sandy Rosenthal is a David vs. Goliath story or a more recent Erin Brockovich vs. Pacific Gas & Electric Company of California, except this time the scope is much larger than a biblical myth or the fight for justice against an unconscionable corporation. This book is a documentary about one housewife's effort to unearth the truth about the real reason those levees failed, causing the deaths of 1,836 US citizens. With unbelievable energy and determination, Ms. Rosenthal launched and organized a grassroots movement (Levees.org) that took on the mighty United States Army Corps of Engineers, the main designers, and contractors of the failed New Orleans levees that collapsed during Hurricane Katrina in 2005. She started with help from her 15-year-old son who designed a website intending to place the blame squarely on the poor design by the Army Corps. The book is a testimony of the fourteen-year-long fight for the truth to come out – a story meticulously documented and cross-referenced with publicly available data.

I must say that reading Words Whispered in Water was a refreshing experience – reading an almost day-by-day account of a struggle that seemed hopeless at times. I found the style clear and easy to follow, the facts presented were enlightening. The information had been mostly unknown to me and is shockingly convincing about the book's main theme: powerful players in the drama used every dirty trick to misdirect blame from themselves, even going to the length of blaming the victims. In the era of post-truth social media hysteria, I thoroughly enjoyed reading an objectively reported investigation into a tragedy that should never have happened. The courage of Sandy Rosenthal in her crusade to reveal the truth and disprove the unfair accusations against her beloved New Orleans should inspire all her readers to take a stand for decency when they are faced with the challenge.