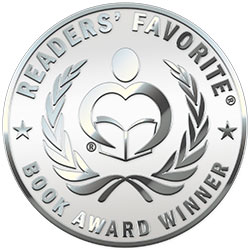 Reviewed by Vernita Naylor for Readers' Favorite
At some point in our lives and on several occasions, we all need help - whether it's a listening ear, words of wisdom or some type of guidance. In the self-help book, Writing Through the Muck: Finding Self and Story for Personal Growth, Healing, and Transcendence by G. Elizabeth Kretchmer, the reader will find easy tools and resources that can be used in navigating through those difficult times. In life, there are so many challenges that we're exposed to and as the author takes you through their journey, you see you're not alone. This book is broken up into six chapters from Finding Yourself and Exploring Yourself to Putting It All Together, along with self-reflections, poems and writing exercises to help you through the process of healing, transitioning and growth. As the quote says: "You can't understand someone until you've walked a mile in their shoes." As you walk with the author, discover your own story and truth to self-help.

For me, Writing Through the Muck was a gem because it reflected the importance of channeling your feelings and emotions on paper. Getting it out of your mind, soul and spirit creates a release like no other. Writing incites its own high. As G. Elizabeth Kretchmer displays her own highs and lows, the reader will discover that writing got her and others out of the muck into a life of freedom. If you're looking for a resource to help you get out of your own rut that either you or someone else put you in, then get your copy of this book today. Be open, honest and prepared to make a paradigm shift for change.