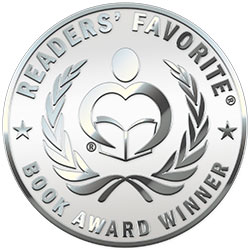 Reviewed by Alex Ndirangu for Readers' Favorite
The story begins with Jolie texting her friend Alicia. However, she misspells one digit, and the text message ends up on the phone of Carson, an ER physician. Carson is the father of two children. His marriage is on the verge of dissolution because his wife is cheating on him. But Carson continues to live with her in order to avoid a scandal. Jolie, whose marriage is also having issues, is depressed because she thinks her husband has lost interest in her. As a result, Jolie drinks a lot. However, after a protracted period of texting with Carson, they start a blind relationship with one another. Will Jolie's husband discover her flirting? Will the undeniable attraction between Carson and Jolie last after they meet in person? Read Wrong Number by Iris Trovao to find out.

When you look into Wrong Number, you see a reflection of Carson and Jolie that stays with you throughout the book. Their endearing emotional bond flows deep and cold through the valley and along the cliffs, becoming an eternal waterfall. The storyline is well-developed, and the plot moves quickly. Iris Trovao's vivid descriptions of events aided the plot's progression. From Jolie diving under her bed covers to fool John into thinking she was fast asleep, to Carson walking into the house while the sun shone over the horizon, the scenes captivated my attention and captured my mind and emotions. Each character's role in the book was carefully constructed by selecting the right words to convey their traits and set them up for their roles. This instilled in me an exhilarating sense of anticipation and an unavoidable affection for the characters. This book does a great job of illustrating the lengths people will go to in order to fulfill their hearts' desires, and it will appeal to anyone looking for a compelling narrative with a romantic undercurrent.